Saturday, July 23, 2005
Drumroll please.....
Here it is as promised (but a day late)- My accidentally on purpose vest from stitch n' bitch nation.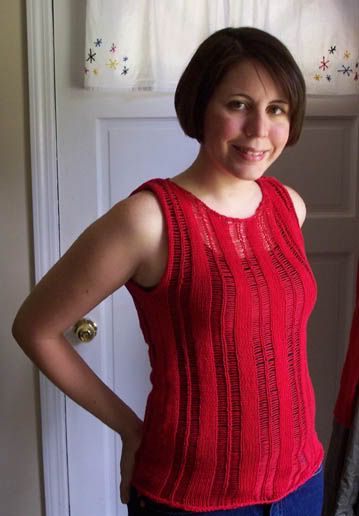 I used Patton's grace in cardnial on size 5 needles and it took me about a month and a half to finish it (I had to take many breaks from the endless stockinette stitch).
I am really pleased with it! Now if it weren't 95 degrees outside & I could wear it......
Comments:
Leah, it looks fabulous. I knit it and frogged it. After dropping the stitches and blocking, it was 28" long. I'm going to start over. How did you get your neckline so nice and neat? I had a hard time with that as well.
Post a Comment
<< Home