Thursday, November 17, 2005
Off to Actionville
Of course we still have our midnight screen of the new HP movie tonight! YAY!!
Tomorrow we are heading down for the
Cadets
reunion show which is more importantly a benefit for our good friend Brian. He has brain cancer BUT, he was also given a really good prognosis.
I really love the flyer for the benefit:
I probably won't get much knitting done on this whirlwind trip (down for 2 days back to Atl for 3 then back to Jax for 5 days) but I am almost finished with my second pair of fuzzy feet. I'm knitting them in cascade 220 in chocolate and using the bluebell left over from the last pair on the heels and as a stripe at the toe. They are looking pretty good if I do say so myself!
Carrie
was kind enough to inquire about the modifications I plan to make to the scalloped accessory pouch from
Handknit holidays
. For reference here is a picture of the pouch in question: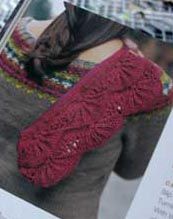 A fine little accessory pouch to match the lovely but gargantuan carpet bag seen here: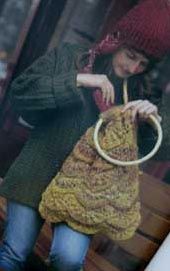 The carpet bag is too big & the pouch is too small but I think I can make one that is just right! I'm going to use
peace fleece
in Baghdad Blue.
I think 3 of the scallop repeats would be perfect! I will probably use a magnetic snap vs. a zipper and I might sew some handles for it in a matching fabric. Who knows! There are so many possibilities!
For now it's time to find my house scarf (yes, I have a HP house scarf) and get ready to stay up til 3 am watching Harry!
Oh & the great $10
Threadless
sale will be going on for 3 more weeks! They usually put up new shirts & reprints on Mondays so check back often!! Feed your addiction (that way I don't feel so bad about feeding mine)!
Comments:
Can't wait to see how your mods turn out! Maybe Ill actually knit mine as well. It's hidden somewhere around here, mid-row noless!
Have fun at the movies and on your mini-trip.
Post a Comment
<< Home