Thursday, December 15, 2005
Houston, we have a heel...
Yes, I have been making slow but steady progress on my
jaywalkers
: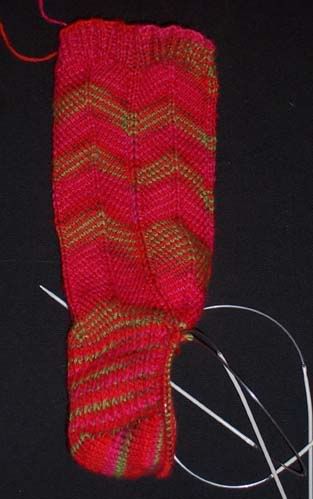 Amazingly with all the pooling stories I've been reading about sock garden mine is striping nicely! I really love the colors (which this picture is not a good example of) and the fit is great!! I could see knitting a few more pairs of these!
First I will need to polish off a few more projects that are in the queue like turning this: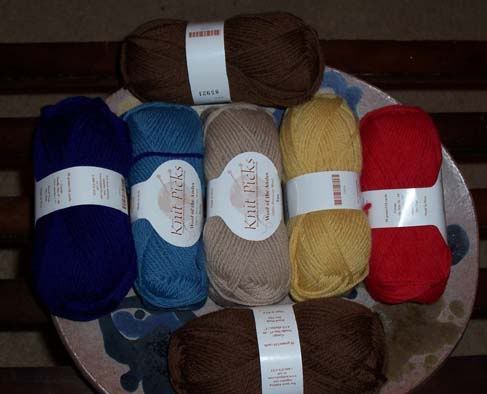 into this:
Edited for Karin and for anyone else weirded out by that picture: It's Tom Baker as Doctor Who. It is a BBC show that was pretty big here in America in the 80's. He is a time traveler who has used his mondo scarf to save the world many times. He is also a major hero of Isaac's childhood.
Thankfully it will be a "mini" version & not the typical 21 feet long version (which is knit in DK weight by the way)!
My progress so far: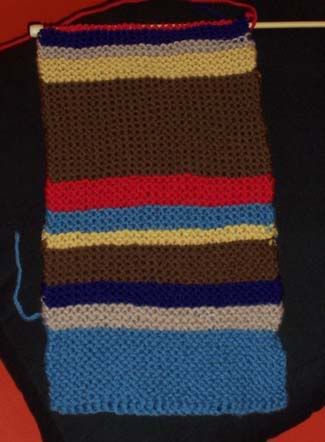 Of course I also have Angelica in the queue. I'm just waiting on the yarn to get here from the UK (it shipped today). Since it's a wee bit chilly here I've got the yarn for a couple of other sweaters as well.
Cherie (top sweater) from
Vintage knits
in Rowanspun DK "Mist":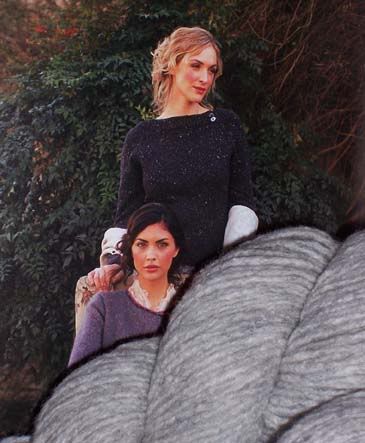 And Salina from
Vintage knits
in Rowanspun 4 ply "Hansel":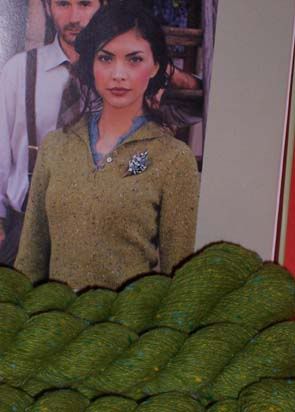 Luckily I finished my last gift for this holiday season (the pics will have to wait as the recipient is a reader occasionally- you know who you are). With all those pesky gifts out of the way I can finally concentrate on me again! Hurrah!!
Comments:
Thanks for the compliments guys!!
Salina is gonna take me a while too Angela!
Oohhh, it would be nice to rope you into knitting Cherie with me Yahaira!! ;) You should take all the credit! You did all the encouraging!
Karin, you crack me up!! That weird guy is
Dr. Who
Post a Comment
<< Home