Friday, December 02, 2005
So if I have a carpetbag am I a carpetbagger?
Or half a carpetbagger since I technically have only finished half the bag?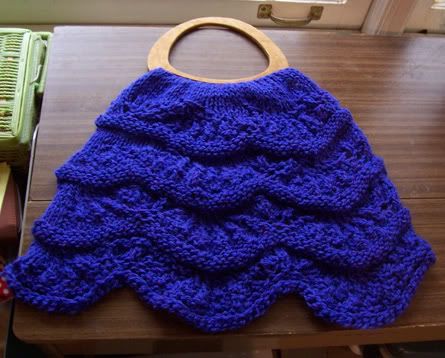 There you have it. Half of the "scalloped carpetbag" from Handknit holidays. I'm using
Peace Fleece
worsted weight in Baghdad blue. That picture is not at all a true representation of the color but this is: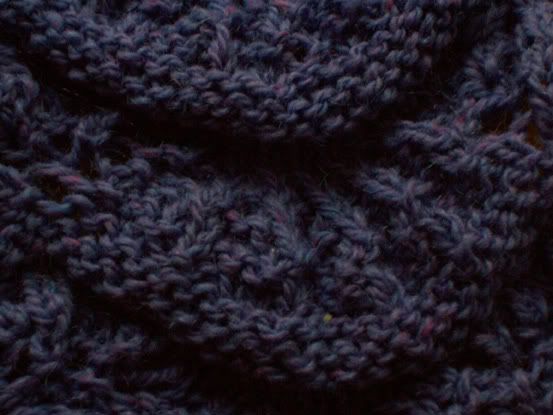 It's also a nice close up of part of the scallop. As you can see from the first pic I found some vintage looking wooden handles that I think really fit with the bag. You may also be able to tell that this piece will need some blocking as it looks like it's been living crumpled up under a pile of clothes for a week.
Tomorrow I will have pictures of the
"reversible" capelet
and of my second finished pair of
fuzzy feet
.
I'm also really excited about the
Angelica
knit along that
Yahaira
and
Carrie
have started!
It's such a lovely pattern! I've been drooling over it for ages!
Come join us!!
Now off for Indian food & to see "Pride and prejudice". It just won't be the same without Colin Firth! He will always be my Mr.Darcy!
Comments:
Gorgeous! Gorgeous! Gorgeous!! Get that second half finished so you can walk around in style in Atlanta. The handles are perfect for it.
Im jealous, Indian food and Colin Firth?! I would be even more jealous if it was Indian food with Colin Firth!!
Post a Comment
<< Home